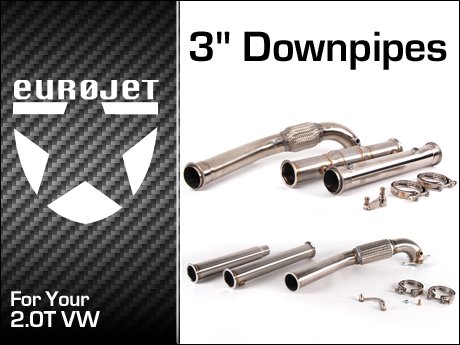 Eurojet 3" Downpipes - 2.0T VW
Go with the flow. Eurojet flow. Eurojet stainless steel downpipes reduce backpressure to improve engine passthrough by up to 40%.

Bent from 0.065" T304 stainless, these hand welded downpipes have exact fit laser cut flanges, reinforced corrugated inner tubing, and multiple O2 sensor bungs to fit all sensor configurations.

Choose a downpipe with high flow catalyst or a large diameter catalyst-delete version. Either way, let your engine reach its full potential with free-flowing exhaust components from Eurojet.
More Flow; More Go