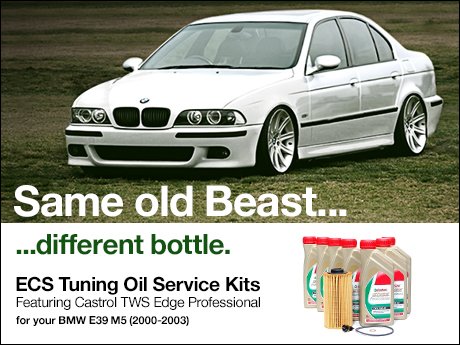 BMW E39 M5 Oil Service Kits with Castrol TWS 10w60
If you demand nothing but Castrol TWS for your high performance E39 M5 engine, then we have good news. Now you can buy Castrol Edge Professional TWS--for less.

This is the same oil specified by BMW engineers for the M5. The same oil that came in your as it left Bavaria. Not a similar oil; not a substitute. The real deal.

The difference? The bottle (and the price). Save on your next oil change by buying Castrol TWS in a slightly different bottle, and put the savings in the bank. Or the tank.

Same oil. Less dough. Any questions?
The Beast Won't Know.
Fits:
BMW E39 M5 (2000-2003)