No parts were found that matched your search criteria.
ECS Search Catalog FAQ
Did you know that the ECS online parts catalog contains over 2 million OEM and aftermarket replacement and performance parts for German vehicles?
Search the complete North American genuine BMW parts database:
By manufacturer number:
Search with either the full 11 digit BMW part number or just the 7 digit actual number. Your search results will appear as the full 11 digit part number.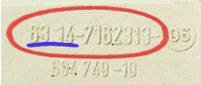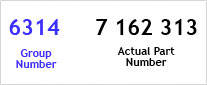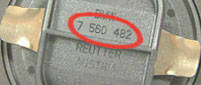 Example: 63147162313 or 7162313
Example: 7560482
By description:
Searching by description is limited to products that have been manually assigned to a vehicle. Thus many parts in the OEM database are not searchable by description and can only be found by part number.
Example: 8-FILM EURO or OWNER MANUAL E65 03 or INST MANUAL-SPANISH
By ECS Tuning Product ID or ES#:
ECS Tuning assigns all the products we carry with a unique ES number for quick identification and reliable reordering. To search by ES#, prefix your search query with ES or ES#.
Example: ES12726 or ES12720
By ECS Tuning Browser Search Plugin:
To utilize this search feature, simply click here to dowload the plugin. Once installed, highlight any text or part number in a web browser then right click the text. Select the ECSTuning.com Search option (shown below).

Your browser will automatically launch a new window with the results of your search on our ECS Tuning OEM Parts Index page. Search over 1 million part numbers instantly!