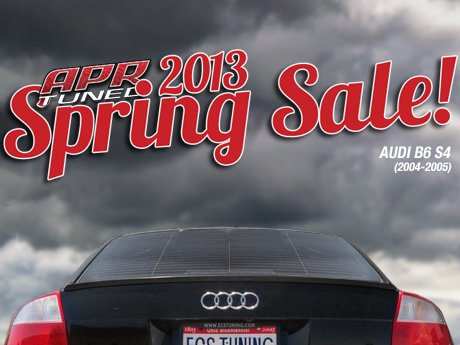 APR Sale - Audi B6 S4
Turn your stock Audi into a stop-light sleeper during our Spring 2013 APR performance sale. We've gathered an appealing assortment of software and hardware upgrades, turbos, assorted turbo accessories, and intercoolers. All APR quality; all at great prices.

Need a low-tech tweak for a rainy Saturday? We've got you covered there, too. Bolt on a shiny new exhaust or add a stylish chromed-and-domed APR body badge.


Hurry. Sale ends April 30th.
*Only valid in the USA
*All APR tunes must be processed/tuned by April 30th to qualify for sale pricing.