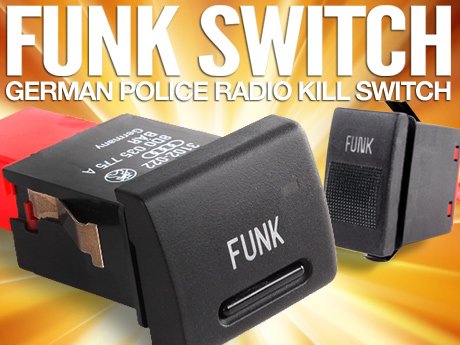 Audi B5 A4/S4 Funk Switch
No, you read the title correctly, that does indeed say Audi Funk Switch. If you're wondering what this part is, you're not alone. Originally, this switch was designed to give German police the ability to switch between their two way radio and conventional radio usage. Now, obviously you are not going to be using this switch to change up radios, but you can use it for other items. Wire the switch to toggle your amp and sub-woofers, use it as an independent fog switch, or simply use it as a neat button to impress your passengers. No matter how you use it, give your car some Funk!
German to English Translation:

Funk - [m , -s no pl] - radio, wireless.