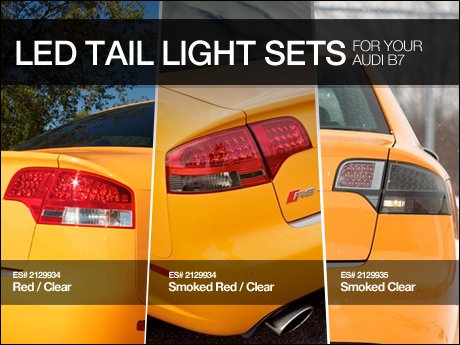 Audi B7 LED Tail lights From JOM
ECS has sale prices on snappy looking Audi B7 LED tail light assemblies.

LED upgrades are a fast and easy way to add a distinctive look to your Audi, and let you benefit from improved lighting performance at the same time.

These LED assemblies are plug-and-play, so there's no need to fool around coding or installing special switches, relays, or modules. Just bolt them in place using common hand tools, plug them in, and go.

We even give you color choices, from clear red to smoked red and clear. All for 10 percent off.