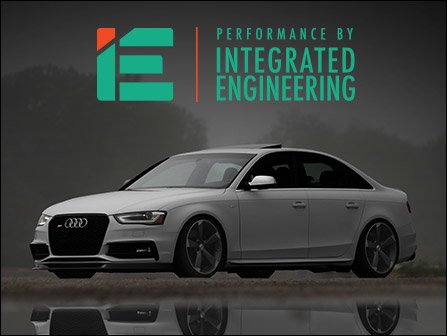 IE B8 3.0T Performance Downpipes
If you are looking to add power and performance while improving the sound of your B8 3.0T, the Integrated Engineering Performance Downpipes are just the place to start. Engineered by one of the best names in performance, the superior quality and craftsmanship seen in these downpipes is what sets them apart from the competition and ensures a long lived, well performing exhaust!

Adding aggressive sound and more horsepower couldn't be any easier than fitting your 3.0T with the IE Performance Downpipes!
14% Off now until 11/21/17
Fits:
Audi B8 S4 (2010-2016)
Choose how many gift cards you would like below. You can set the denomination in your cart during checkout.
$699.99
$599.99

Free Shipping