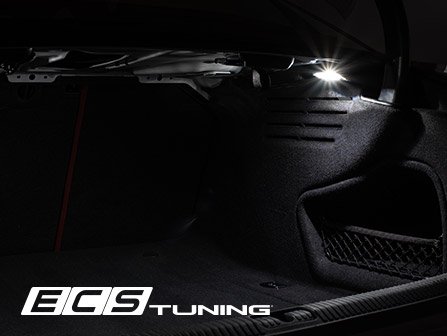 New ECS B9 A4/S4 Trunk Lighting Upgrade Kit
The B9 A4 and S4 comes with quite underwhelming trunk illumination which is fine, as long as you only put your stuff on the left side of the trunk. There is one light on the driver's side and nothing but a cutout where a light housing should be on the passenger's side. We were frustrated so we designed a custom harness and coupled it with a matching Genuine Audi LED light housing for true OEM level integration.
Let There Be Light
For Your Audi B9 A4/S4
Choose how many gift cards you would like below. You can set the denomination in your cart during checkout.
Availability:
Ships in 3 Business Days
$50.95
$43.31

Free Shipping