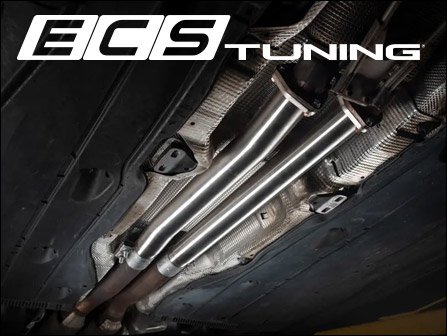 T304 stainless ECS RS3 & TTRS High-Flow Midpipes
Give your Audi RS3 or TTRS a bit more in the volume and power departments with our brand-new high-flow mid-pipe. With a simple modification, you can please your ears and your right foot at the same time from a better flowing, throaty-sounding, beautifully constructed exhaust upgrade for your Audi.
More power. Better sound.
Fits:
Audi 8V RS3 / 8S TTRS
Choose how many gift cards you would like below. You can set the denomination in your cart during checkout.
Availability:
On Order, ETA Mar 10, 2020
$219.95

Free Shipping