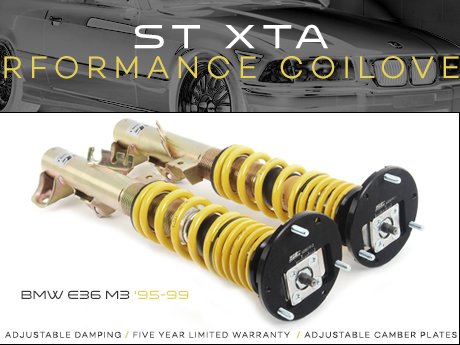 BMW E36 M3 ST XTA Performance Coilover System
The E36 M3 has been consistently lauded for its superbly balanced chassis, precise steering, & responsive suspension. Aftermarket parts for this model must be engineered to even higher standards for the driver to realize any long-term gains in performance.

The KW ST XTA coilover system represents an actual measurable improvement over the factory M3 suspension arrangement.

KW has incorporated a scaled aluminum top mount, allowing for fine camber tuning, & adjustable damping, for precise control over suspension rebound, resulting in an even higher-quality suspension.
Total Tweakability
Fits BMW:
E36 M3 (1995-1999)