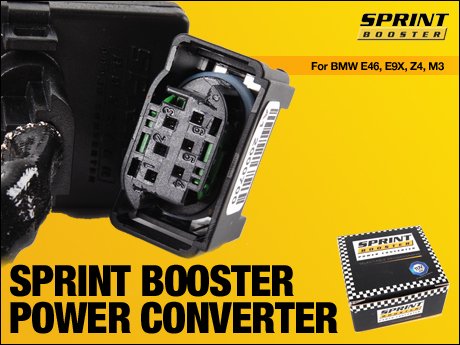 BMW Sprint Booster
E46, E9X, Z4, M3 owners:

Does your drive-by-wire throttle need a wake up call? Is there an annoying lag between pedal mashing and engine giddyup?

Modern drive-by-wire throttles are electrically operated, and some take their sweet time responding when you stomp on the gas.

Sprint Booster has the solution. This plug and play signal enhancer installs in minutes to improve throttle response and performance.

Complete with remote, push button control to let you select among stock, sport, or race modes for different driving conditions.

Why wait? Order yours today!
Ridiculously easy