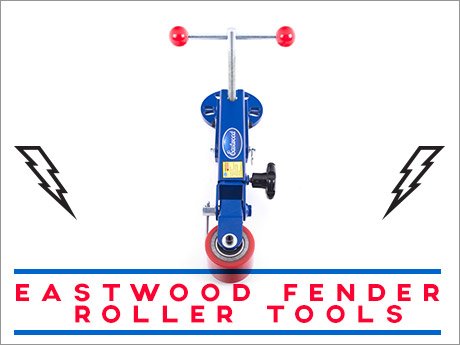 Eastwood Fender Rollers and Accessories
It's hard not to appreciate the powerful, aggressive appearance of a wide-stanced performance car; it's the look that forces enthusiasts to take your ride seriously.

The effect is typically accomplished with flared fenders and over-sized wheels, requiring increased fender clearance.

The Eastwood fender roller tool is easy to use, priced right, and increases fender clearance while maintaining a factory-fresh look.

Kits are available that include a heat gun to keep your finish from stress cracking, & a finishing tool to form the inner fender lip for a professional-quality job.
Fend off Boring.
Fits:
All models and makes