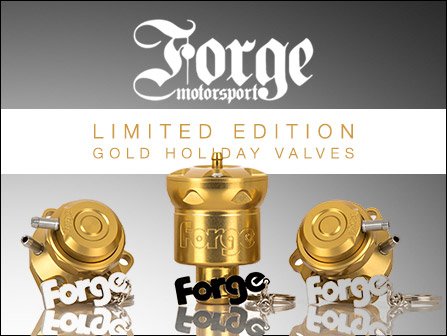 Forge Limited Edition Gold Diverter Valve - VW/Audi
Since 1996, Forge Motorsport has provided innovation, clever design, and highest quality manufacturing from their in-house CNC machine shop. Not only has Forge Motorsport made a name for themselves in supplying OE manufacturers with valves, intercoolers, & actuators, but they have excelled in the world of Motorsport with a heavy presence in F1, WRC, Rally X, and Le Mans.

Brand new from Forge is the Limited Edition Gold DIverter Valve for the 2.0T TSI and FSI, as well as the Gen3 1.8T and 2.0T! Be unique with this exclusive DV from one of the most accomplished performance companies.
Limited Edition!
Check Vehicle Fitment Per Product Below