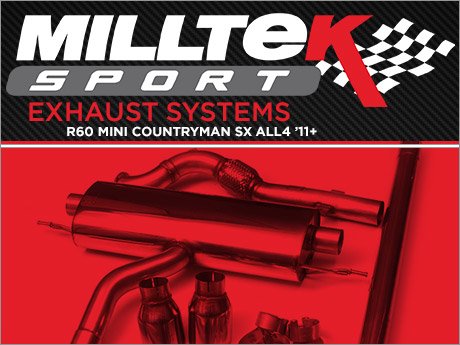 Mini R60 Countryman Milltek Performance Exhaust System
Milltek's MINI offerings exude the engineering rigor and attention to detail that come from experience developing prototype exhaust designs in highly demanding circumstances for race teams throughout the world.

Every single Milltek product offering is designed and manufactured in-house in the UK. Milltek tests each system on their own dynamometer through many miles of subjective analysis, fine tuning each component of each system for its specific application.

ECS Tuning - Largest Milltek Stocking Distributor To The Americas.
Tested - Proven
Fits:
R60 MINI Countryman SX (ALL4) (2011+)