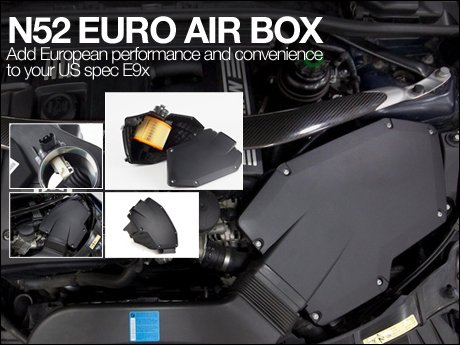 N52 European Airbox
The N52 Euro Airbox takes the hassle out of air filter inspections and changes. This black beauty is built for speed. It ships complete with a larger, cylindrical filter element that more than doubles filter surface area for improved air flows and greater dirt holding capacity.

There's more. Compared to the US spec box, filter inspections are a snap. Just pop the cover and change the element; way easier than the stock box.

The sleek matte black housing bolts in like it was factory installed and accepts your US spec MAF sensor with no mods required.

Act soon while they last.
Where Form and Function Meet