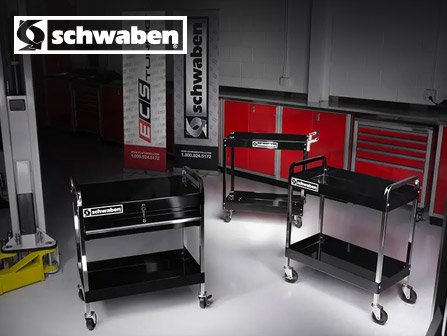 Schwaben Service Carts
The average home mechanic might not even realize the benefit of having a sturdy, hand-height shelf to place tools on in the heat of a project.

Instead of carelessly leaving tools on the ground or mixed up in a pile, Schwaben Service Carts bring the professionalism of a reliable mechanic's cart to your own garage.

These carts are offered, featuring a stunning, durable high-gloss powder-coated finish, chrome plated steel handles, and large 4" casters.

Heavy-duty Deluxe units are also available, with a third product adding a locking top lid and drawer.
A Touch of Professionalism
Fits:
Your Workshop