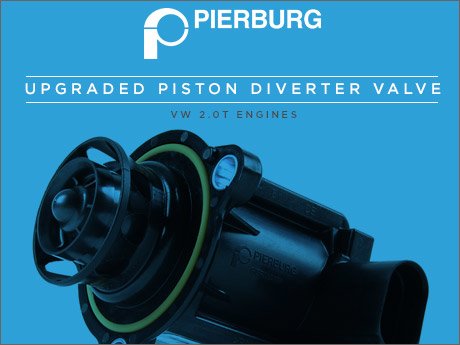 Volkswagen 2.0T Pierburg Upgraded Piston Diverter Valve
When the 2.0T engine was introduced, the rubber diaphragm in the original diverter valve failed regularly, even at stock boost levels.

The improved Pierburg diverter valve has a piston valve design that eliminates the original, failure-prone rubber diaphragm.

This mechanical design is more durable and is an excellent upgrade for all stock or modified 2.0T FSI & TSI engines. Kits also include the highly convenient VAG Connector Removal Tool.

Spend more time driving, less time fixing!
Grace Under Pressure
Fits:
VW 2.0T Engines
Upgraded Piston Diverter Valve 06H145710D
Upgrade to a superior piston style diverter valve to avoid costly boost leaks
Brand:

ES#: 263879
Mfg#: 06H145710DKT
No longer available