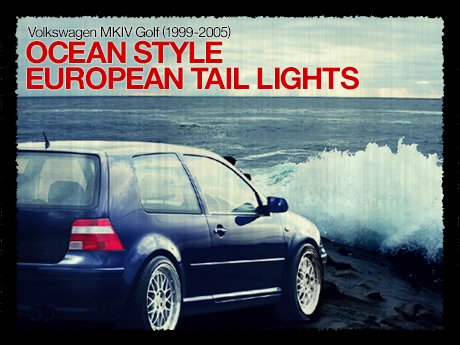 MKIV Golf Ocean Style European Tail Lights
Red with white accents and a unique lens pattern, Ocean Style tail lights are a fast and impressive way to upgrade your MKIV Golf/GTI.

Easy to install, these direct fit lenses bolt in easily. Keep your stock hardware and bulbs.

Your MKIV will benefit from their clean look, glossy surface, and bright red color. More than a great replacement for your old scratched lenses, Ocean Style lights are a styling upgrade.

Fresh as an ocean breeze
Fits:
Volkswagen MKIV Golf (1999-2005)
Volkswagen 337 GTI
Volkswagen 20th Anniversary Edition GTI
Volkswagen R32 MKIV