---
Turner Motorsport N20 Performance Software
Simply the best N20 performance software available - tuned for stock or modified cars. Adds serious power and torque with superior driveability.
Turner Motorsport N20 Performance Software
Starting at: $

609.95
609.95

Free Shipping
Availability:
Available Service
Select Options
all options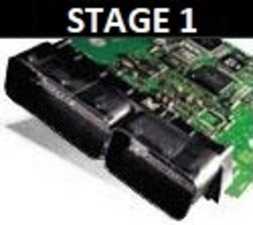 N20 Stage 1 Tune
For stock vehicles; intake and catback exhaust are supported.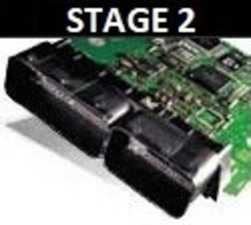 N20 Stage 2 Tune
Requires intercooler; intake and catback exhaust are recommended.

Product Details
Decades of tuning experience has delivered highly effective, reliable, consistent performance tuning that makes the most of every BMW. In order to build on this success, Turner dedicated months of dyno testing, tuning, and re-testing on an in-house 2013 F30 328i to develop a tune that is compatible with a bone-stock, lightly modified or FBO car.

Three levels of performance to accommodate both stock and modified vehicles:
Stage 1 - Great for stock cars, or those with intake and/or exhaust upgrades such as a cat-back exhaust. +39 hp, 62 ft/lbs on a stock car, +45 hp, 66 ft/lbs with an intake and cat-back exhaust
Stage 2 - For cars configured similarly to Stage 1, but with additional resistance to heat with the addition of an intercooler. Similar max gains to Stage 1, with improved top-end power output. More importantly, with an intercooler intake temps remain lower for longer. 
Stage 3 - Designed for cars with intake, intercooler, high-flow downpipe, and a high-flow muffler or cat-back exhaust. +56 hp, +82 ft/lbs!
All three stages are designed to accommodate either 91 or 93 octane fuel - your car will compensate for lower octane, and will make more power with 93. If at any point you purchase more upgrades and need to change your tune we can offer upgraded tunes to existing customers for a nominal charge. N20 tunes all also remove the factory speed limiter. 

Regular ignition system service is of significant importance. Replace your spark plugs at 25,000-mile intervals, and replace your ignition coils with every other spark plug replacement. Gap plugs to .020" for best results.
After tuning, there's the possibility your local dealer may over-write your tune if they update your engine's software. This simply requires reloading of the Turner tune after your service visit. We find many dealers to be accommodating of our software - simply letting your service adviser know your car has been tuned is often enough to avoid an unnecessary software update. 

There are two ways to get your Turner tune:
1. We mail you a DIY flashing tool and step-by-step instructions, you download your stock tune using a Windows laptop and upload it to us while also answering a few easy questions. We will then create a tune according to your configuration and email it back to you. From there you can easily reflash at your convenience and you can still drive your car while we process your tune.
2. Mail Turner Motorsport your ECU, they expertly tune it, and mail it back to you. Consider 24 hours in transit each way, plus 24 hours for Turner to complete your tune. This is a lower cost option, but as mentioned, does have some downtime. After you complete checkout, we will reach out to you to coordinate the best time to mail in your ECU.
This Part Fits the Following Vehicles
| Make | Model | Submodel | Engine |
| --- | --- | --- | --- |
| BMW | F10 | 528i | N20 2.0L |
| BMW | F10 | 528i xDrive | N20 2.0L |
| BMW | F22 | 228i | N20 2.0L |
| BMW | F22 | 228i xDrive | N20 2.0L |
| BMW | F23 | 228i | N20 2.0L |
| BMW | F23 | 228i xDrive | N20 2.0L |
| BMW | F25 | X3 sDrive28i | N20 2.0L |
| BMW | F25 | X3 xDrive28i | N20 2.0L |
| BMW | F26 | X4 xDrive28i | N20 2.0L |
| BMW | F30 | 320i | N20 2.0L |
| BMW | F30 | 320i xDrive | N20 2.0L |
| BMW | F30 | 328i | N20 2.0L |
| BMW | F30 | 328i xDrive | N20 2.0L |
| BMW | F31 | 328i xDrive | N20 2.0L |
| BMW | F32 | 428i | N20 2.0L |
| BMW | F32 | 428i xDrive | N20 2.0L |
| BMW | F33 | 428i | N20 2.0L |
| BMW | F33 | 428i xDrive | N20 2.0L |
| BMW | F34 | 328i xDrive | N20 2.0L |
| BMW | F36 | 428i | N20 2.0L |
| BMW | F36 | 428i xDrive | N20 2.0L |
*The above product applications have been written by ECS Tuning. All warranties, product application, fitment, and performance are the responsibility of ECS Tuning. For additional information see the terms of use.
others bought
recently viewed