Turner Motorsport N55 Performance Software
Simply the best N55 performance software available - tuned for stock or modified cars. Adds serious power and torque with superior driveability. Installs easily through the OBD port.
Offers peak gains of up to 110hp and 174ft-lbs tq!

Turner Motorsport N55 Performance Software
Starting at: $

908.95
908.95

Free Shipping
on orders $49 and up
Availability:
Ships in 1 day
Select Options
all options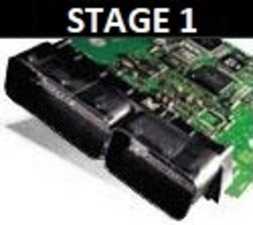 N55 Stage 1 Tune
For stock vehicles; intake and catback exhaust are supported.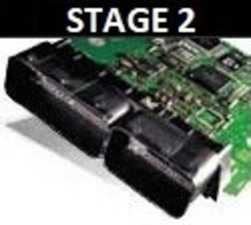 N55 Stage 2 Tune
Requires intercooler; intake and catback exhaust are recommended.

Product Details
Offers peak gains of up to 110hp and 174ft-lbs tq!

Decades of tuning experience has delivered highly effective, reliable, consistent performance tuning that makes the most of every BMW. In order to build on this success, Turner dedicated months of dyno testing, tuning, and re-testing on an in-house 2015 F32 435i xDrive to develop a tune that is compatible with a bone-stock, lightly modified or FBO car.
Several levels of performance to accommodate both stock and modified vehicles:
Stage 1 - Great for stock cars, or those with intake and/or exhaust upgrades such as a cat-back exhaust. Turner experienced peak gains of +96 horsepower, 127 ft/lbs torque with an intake and cat-back exhaust
Stage 2 - For cars configured similarly to Stage 1, but with additional resistance to heat with the addition of an intercooler. Similar gains to Stage 1, but more importantly, with an intercooler, power delivery will remain more consistent under hard driving conditions as intake temps remain lower for longer.
Stage 3 - Developed for cars modified with intake, intercooler, and high flow downpipes with cat-back exhaust: this one is a monster. Turner experienced peak gains of +110 horsepower and +174 ft-lbs torque. Stage 3 cars will benefit from a transmission tune or upgraded clutch.
All stages are designed to accommodate either 91 or 93 octane fuel - your car will compensate for lower octane, and will make more power with 93. If at any point you purchase more upgrades and need to change your tune we can offer upgraded tunes to existing customers for a nominal charge. N55 tunes all also remove the factory speed limiter. 
Regardless of stage, Turner's software offers excellent driveability with consistent performance for daily drivers, street enthusiasts, and competition drivers alike. Boost come on smooth and strong - not peaky - which makes for a fantastic driving experience. Throttle modulation, response, and turbo lag are reduced: hit the go pedal and the car responds rapidly. 
Designed with street drivers in mind, Turner's software also successfully set readiness for Stage 1 and Stage 2 on their shop development car - meaning the car was ready for emissions testing. Results may vary, especially depending on other modifications present.
Turner's software installs easily, with no wiring or other physical modifications, and is fully reversible. You don't even need to open your hood. Tune it yourself - at home. We will mail you easy instructions and a Turner Flash DIY tuning tool that will allow you to plug your car into your Windows laptop to tune your car. You submit your stock file, and a tuned file is emailed back to you - no downtime. 
After tuning, there's the possibility your local dealer may over-write your tune if they update your engine's software. This simply requires reloading of the Turner tune after your service visit. We find many dealers to be accommodating of our software - simply letting your service adviser know your car has been tuned is often enough to avoid an unnecessary software update. 
Maintenance is key when performing performance upgrades to a forced induction engine. Turner recommends installing one step colder plugs (ES3639410) gapped at .020" and replacing at 25,000 intervals for best performance. Ignition coil (ES3162663) replacement should also be done every other spark plug service. Feed your BMW quality fuel - top tier gas will yield top tier performance and limit maintenance down the road.
 *Dyno HP and Torque figures are not guaranteed to test identically to posted numbers on your vehicle. Metrics we present were achieved in our own testing environment, however, a variety of factors may affect results of the tune on your vehicle*
This Part Fits the Following Vehicles
| Make | Model | Submodel | Engine |
| --- | --- | --- | --- |
| BMW | F02 | 740Li xDrive | N55 3.0L |
| BMW | F06 | 640i | N55 3.0L |
| BMW | F06 | 640i xDrive | N55 3.0L |
| BMW | F07 | 535i | N55 3.0L |
| BMW | F07 | 535i xDrive | N55 3.0L |
| BMW | F10 | 535i | N55 3.0L |
| BMW | F10 | 535i xDrive | N55 3.0L |
| BMW | F12 | 640i | N55 3.0L |
| BMW | F12 | 640i xDrive | N55 3.0L |
| BMW | F13 | 640i | N55 3.0L |
| BMW | F13 | 640i xDrive | N55 3.0L |
| BMW | F15 | X5 sDrive35i | N55 3.0L |
| BMW | F15 | X5 xDrive35i | N55 3.0L |
| BMW | F16 | X6 sDrive35i | N55 3.0L |
| BMW | F16 | X6 xDrive35i | N55 3.0L |
| BMW | F22 | M235i | N55 3.0L |
| BMW | F22 | M235i xDrive | N55 3.0L |
| BMW | F23 | M235i | N55 3.0L |
| BMW | F23 | M235i xDrive | N55 3.0L |
| BMW | F25 | xDrive3.5i | N55 3.0L |
| BMW | F26 | X4 xDrive35i | N55 3.0L |
| BMW | F30 | 335i | N55 3.0L |
| BMW | F30 | 335i xDrive | N55 3.0L |
| BMW | F32 | 435i | N55 3.0L |
| BMW | F32 | 435i xDrive | N55 3.0L |
| BMW | F33 | 435i | N55 3.0L |
| BMW | F33 | 435i xDrive | N55 3.0L |
| BMW | F34 | 335i xDrive | N55 3.0L |
| BMW | F36 | 435i | N55 3.0L |
| BMW | F36 | 435i xDrive | N55 3.0L |
| BMW | F87 | M2 | N55 3.0L |
*The above product applications have been written by ECS Tuning. All warranties, product application, fitment, and performance are the responsibility of ECS Tuning. For additional information see the terms of use.
others bought
recently viewed