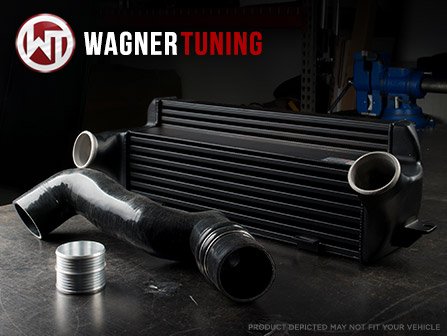 Wagner Tuning Front Mount Intercooler Kits | Audi 2.7T
Wagner Tuning has been developing and producing high quality engine parts, such as intake manifolds, exhaust manifolds, downpipes, and intercooler kits in Germany since 2002.

Recent technology advancements along with years of experience ensure optimum performance and highest manufacturing precision.
Temperature Down - Power Up
Fits:
B5 S4 2.7T
C5 A6 Quattro 2.7T
C5 Allroad Quattro 2.7T
Upgraded Intercooler Kit
Bigger intercoolers with carbon air ducts
*For a limited time only* - Includes a $25 ECS Tuning gift card!