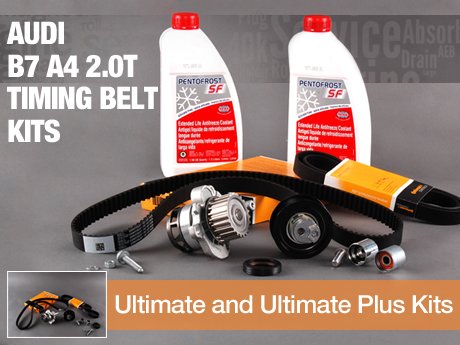 B7 A4 2.0T Timing Belt Kits
Good things come in ECS packages. Take our convenient 2.0T timing belt kits. More than just a bare t-belt and tensioner, these kits include all the things you ought to replace during a timing belt service, including a metal impeller water pump.

We know what it takes to do this job right. We also know that asking the water pump, tensioners, and seals to last 60 or 80 thousand more miles is just asking for trouble.

Show your Two-Oh-T some love: tackle your next t-belt job armed with a complete ECS kit, filled with name brand components you can trust.
When do-overs are not an option...