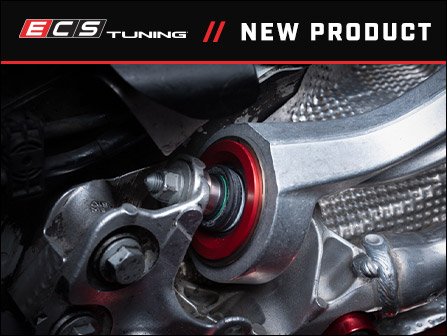 New ECS Thrust Arm Monoball Upgrade | Audi B8
Introducing the new ECS Tuning Thrust Arm Monoballs! The ECS Engineering team set out to design a solution that offers far superior durability when compared to OEM, requiring no modification and offering nearly instantaneous cornering and braking response for the absolute best road feel and driving experience possible.

By utilizing a sealed ball joint, we achieved no bind suspension travel with no unwanted deflection, providing exceptional steering precision, turn-in response, and direct braking feedback; all while maintaining exceptional comfort and durability for street cars.
Performance & Comfort
Fits: AudiB8 A4 / A5B8 S4 / S5B8 SQ5C7 A6 / A7C7 S6 / S7Q5