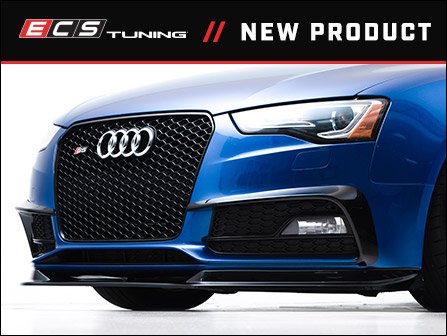 New B8.5 A5 S-Line / S5 Gloss Black Grille Accents
What the B8.5 A5 S-Line and S5 lack in aggressive styling, they make up in performance. But you don't have to just accept that it will always look like a regular commuter car. Our new Gloss Black Grille Accents offer an aggressive visual change that helps the natural lines of the bumper around the fog lamps give off a more menacing appearance.
Give your B8.5 the more aggressive grimace it needs
Fits:
Audi B8 A5 Quattro 2.0T
Audi B8 S5 Quattro 3.0T Cabriolet
Audi B8 S5 Quattro 3.0T Coupe
Choose how many gift cards you would like below. You can set the denomination in your cart during checkout.
Availability:
Inventory On Order, ETA Nov 5, 2020
$171.95

Free Shipping