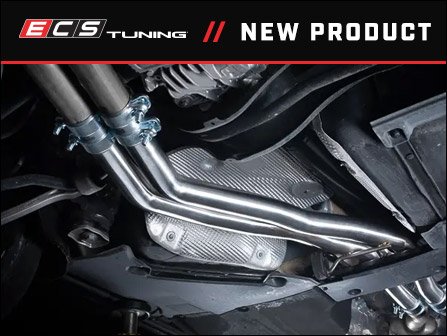 New ECS Audi B9 SQ5 X-Pipe
Why let the S4 and S5 have all the fun when the B9 SQ5 has all the performance potential and even more convenience? Our new B9 SQ5 X-Pipe will have your sporty SUV producing the noise it deserves and delivering the giddy excitement you will love every time you put your foot down on the throttle.
OEM Fit and Finish
Fits: Audi B9 SQ5
Choose how many gift cards you would like below. You can set the denomination in your cart during checkout.
Availability:
Inventory On Order, ETA Mar 18, 2021
Auto Notify