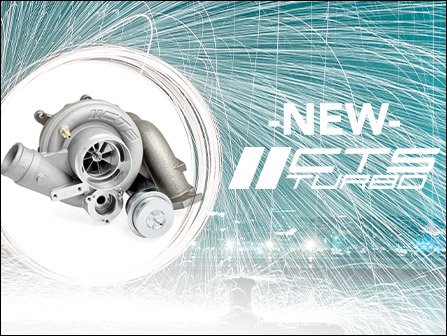 New CTS K04 Turbo Upgrade Kit for Transverse VW/Audi
Forced induction engines are fantastic tuner platforms because they offer easily accessible power with minor bolt-on upgrades, tunes, and lower restriction. Eventually, though, you reach that ceiling where the capabilities are limited to more critical hardware, like the size and ability of the turbocharger. For you Transverse 2.0T Audi and VW owners, that turbo stands in the way of serious power potential. Thankfully, CTS is here with their brand new K04 Turbo Upgrade to help you reach that next level of performance.
For the Next Level
Fits 8P A3 2.0T
Fits MK2 TT 2.0T
Fits Beetle 2.0T
Fits Eos 2.0T
Fits MK5 and MK6 GTI
Fits MK5 Jetta 2.0T
Fits MK6 Jetta Sportwagen 2.0T
Fits MK6 Jetta Gli
Fits B6 Passat FWD 2.0T
Fits Tiguan 1 and 2 FWD/4Motion 2.0T
Choose how many gift cards you would like below. You can set the denomination in your cart during checkout.
Availability:
Direct Ship, Ship ETA Jul 20, 2020
$1499.99

Free Shipping