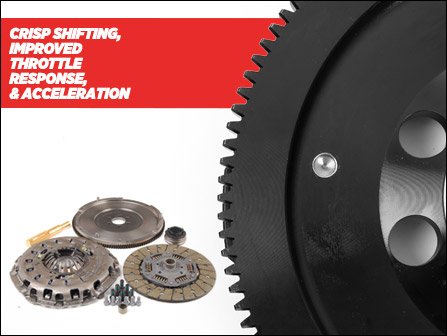 ECS RA4 Clutch Conversion Kits | Audi/VW
Give your Audi/VW the clutch it deserves with our ECS RA4 Clutch Conversion Kits! This kit uses a more competent clutch disc, a lightweight flywheel, and grants you the performance benefits of better responsiveness and smoother power transfer.

Missing shifts is a pain in the gear. Clutch slips plague high horsepower cars. With our RA4 Conversion kit, your Audi/VW will have a clutch and flywheel capable of withstanding more power with better transfer of power and a smoother idle.

Available at ECS!
Fits:
Audi B5 A4 1.8T (1996-2001)
Audi B6 A4 1.8T (2002-2004)
Audi B7 A4 2.0T (2005.5-2008)
VW B5 Passat 1.8T (1998 - 2005)
Choose how many gift cards you would like below. You can set the denomination in your cart during checkout.
Availability:
Inventory On Order, ETA May 5, 2021
Auto Notify