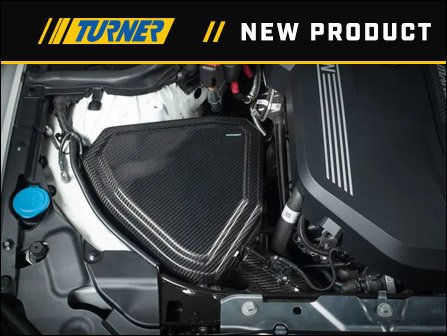 New Turner G20 M340i B58 Carbon Fiber Intake
Tired of looking at plastic in your BMW's engine bay? Want something that will really make your bay stand out? ECS Tuning is excited to offer you the Turner Motorsport B58 Carbon Intake. The Turner B58 intake outflows factory significantly, the less restrictive design also reduces pressure drop post-filter, which translates to less stress on your turbo.
13% Cooler & 8% Better Flow
For your BMW G20 M340i B58
Turner Motorsport Carbon Fiber Intake
Beautiful Turner Motorsport Enclosed Carbon Fiber Intake System for G20 Chassis. The ultimate intake for your B58 powered BMW. Flows 8% more air than factory intake system!