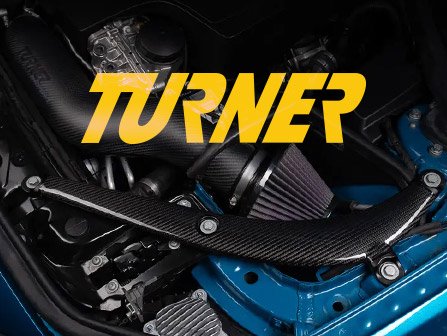 Turner Carbon Fiber Corner Braces - BMW F87 M2
In order to cut costs on the M2, BMW fitted the M2 with stamped steel corner braces, rather than the Carbon "Boomerang" that the F8X M3/M4 came fitted with. The M2's decidedly underwhelming engine bay leaves something to be desired. Enter the new Turner Corner Braces; designed to be a functional upgrade to your chassis' rigidity, while also providing an aesthetic upgrade to dress up your engine bay.
New from Turner
Fit:
For Your BMW F87 M2 N55
Carbon Fiber Corner Braces - Gloss
Upgrade your chassis' rigidity & under hood aesthetic with beautiful glossy Carbon Fiber
Only For F23/F33 Convertibles, and F87 M2 (N55)

Choose how many gift cards you would like below. You can set the denomination in your cart during checkout.
$799.95
$679.96

Free Shipping
on orders $49 and up