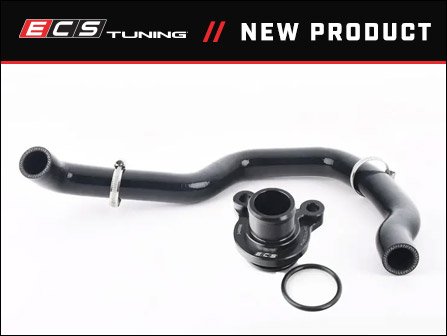 New ECS Performance Coolant Outlet Hose Kit
Some of the biggest issues when owning a BMW can come from cooling system components. The N52 engine sees failure at the plastic adapter connecting the thermostat hose to the cylinder head, this adapter simply shears off at the end of the barbed fitting. The engineering team here at ECS decided a billet aluminum piece was a much better option to contend with the temperature fluctuation, and since other offerings on the market want you to modify your OE hose to be reused, we even developed a silicone replacement hose.


These 2 pieces can be purchased separately.
Fits BMW E70