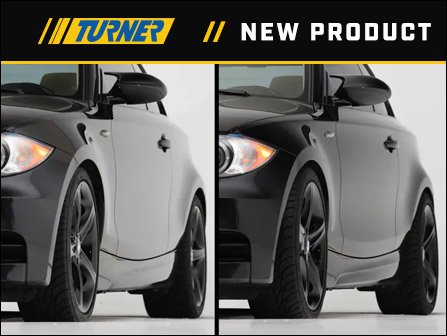 New E82 Flush Kit - Front And Rear
Our ECS Tuning wheel spacers are designed and engineered in house by our leading R&D department to make sure of the perfect fit. This kit provides the necessary spacers and bolts to bring your stock wheels even with the fenders, providing the "flush" look.

Included in the kit are 17.5mm spacers with 43mm black wheel bolts for the front and rear.
New E82 Flush Kit - Front And Rear
For Your BMW E82 N54
E82 Flush Kit - Front And Rear
This flush kit will widen your track width and remove that unsightly tire edge gap while still allowing enough clearance for lowered applications