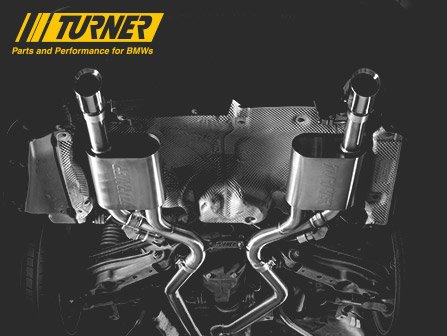 Turner Performance Valved Exhaust | E9X N54 & N55
The Turner Motorsport E9X 335i full exhaust system is ready to improve your driving experience with hearty exhaust notes and a noticeable bump in performance. Designed to mount with the factory exhaust hangers, this exhaust is a bolt-on replacement for the OE version.

The Turner Motorsport full exhaust system includes a High flow, valved, stainless-steel muffler and is available as Cat-back system as well as a full downpipe back system.
You can be as loud as you want!
BMW E90 / E92 335i N54 & N55