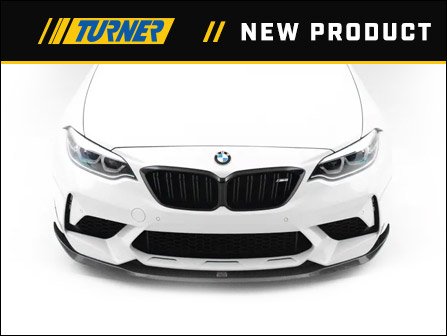 New F87 M2 Comp Turner Carbon Fiber Front Lip
The Turner design engineers took particular care to provide a cohesive, "OEM+" look in part by taking design cues from the factory M2 Comp M Performance front lip, and taking the form up a notch: additional protrusion, higher kick winglets, extra spacing between the center of the bumper and the lip surface. The result is supremely well-fitting, comfortably aggressive, turn-around-and-look-at-it-while -you're-walking-away, carbon fiber jewelry.
No drilling required, simple installation using factory
Fits Your BMW F87 M2 Comp
Choose how many gift cards you would like below. You can set the denomination in your cart during checkout.
Availability:
Inventory On Order, ETA Aug 23, 2021
Auto Notify