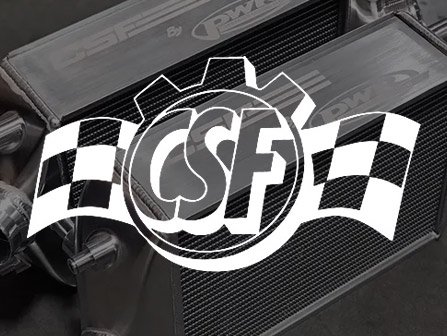 CSF 991 GT2 RS Twin Intercooler Set
Experts in cooling CSF and PWR have joined operations to deliver a High-Performance Intercooler upgrade for the 991 GT2 RS which eliminates heat soak and lowers charge air temps on stock, tuned, and tracked cars. CSF achieves this by using an F1 performance-grade core which dramatically improves the efficiency of the intercoolers within the same space constraints.

The rolled tube advantage of the CSF/PWR intercooler creates a rounded edge which allows airflow to travel around the tube face and into the intercooler core for maximum airflow and heat dissipation.
CSF 991 GT2 RS Twin Intercooler Set
For Your Porsche 991 911 GT2 RS 2018
Choose how many gift cards you would like below. You can set the denomination in your cart during checkout.
Availability:
Direct Ship, Ship ETA Aug 18, 2020
$4995.00

Free Shipping