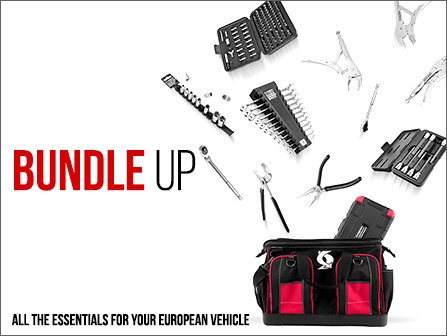 Schwaben Tool Kit Bundles
Introducing the Schwaben zippered mechanics bag, appealing and used to carry all of your needed tools on the go. Keeping the bag stylish yet durable was a big focus in the design.

If you're looking for some tools to go with your new bag we've even put together three kits varying in piece count. Fitting everything in the bag for on the go or wrapping paper free.
Bundle Up!
Fits: Your Vehicle