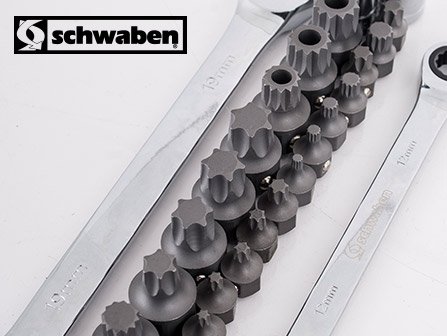 Holiday Sale - 40% Off Schwaben Stubby Socket Set
Modern automotive components are tucked into the tightest of places, sometimes making it impossible to access fasteners with a standard socket or ratchet. A lot of times, this forces you to take your vehicle to a dealer in order to get routine service.

The Schwaben Stubby Socket Driver is a specialty low-profile tool, designed specifically to give you access to previously untouchable fasteners. Put the power in your own hands with this kit from Schwaben.

Free yourself from the dealer and do it all yourself!
Schwaben Stubby Socket Set
For Your Tool Box