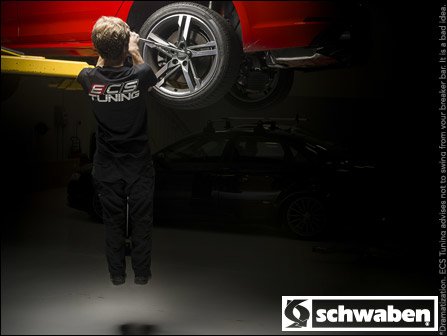 Schwaben Telescoping Lug Wrench
When it comes to the wheel essential tools there are really only a few categories, Schwaben has an answer for each.

When removing or installing wheels, Schwaben's Telescoping Lug Wrench gives you the leverage you need to easily loosen or tighten lugs—all in a compact, easy to store package.

When you have multiple wheel and tire sets, the Schwaben Wheel Tree and Wall Rack are the perfect accessory to keeping your garage clean and organized. Extend the life of your tires by keeping them off the floor.
Extra Portable. Extra Leverage.
Fits:
Your Garage
Choose how many gift cards you would like below. You can set the denomination in your cart during checkout.
Availability:
Inventory On Order, ETA Mar 24, 2021
Auto Notify
Mercedes S17 Wheel Lug Socket
This special lug socket is used for the late model Mercedes vehicles. You will damage your lug bolt if you use a standard hex wheel socket.
Schwaben Tire Stack Cover
Put your spare tires and wheels in storage without worry. Protect them from dirt and worse with this special cover for a 4 tire stack