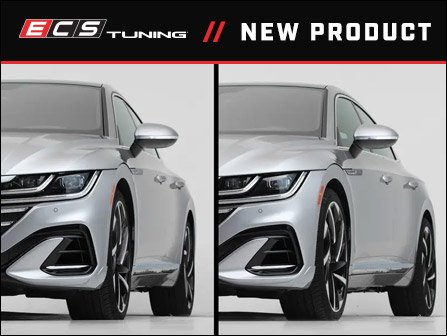 New Arteon ECS Wheel Spacer Flush Kit
Our ECS Tuning wheel spacers are designed and engineered in house by our leading R&D department to make sure of the perfect fit. Each kit is thoroughly checked for clearance of suspension and body components and to carefully minimize tire contact under heavy suspension loads. This kit provides the necessary hub-centric wheel spacers and lug bolts to bring your stock wheels even with the fenders, providing the "flush" look.
Bring your stock wheels to the "flush" position
Fits Your VW Arteon 2.0T (2019+)
Choose how many gift cards you would like below. You can set the denomination in your cart during checkout.
Availability:
Inventory On Order, ETA Oct 5, 2021
Auto Notify