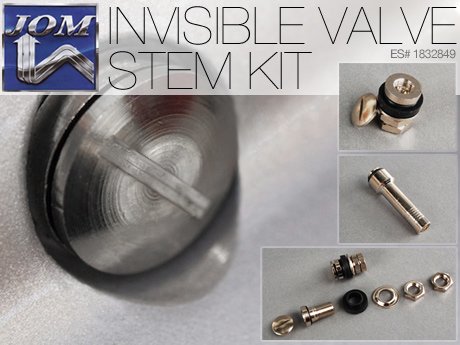 JOM Invisible Valve Stem Kit
If you just got a new set of wheels for your vehicle and you want to maintain that clean appearance, than this new JOM Germany Invisible Valve Stem Kit is perfect for your vehicle. This new kit installs on your wheels and replaces that annoying black stem. The tire must be removed in order to install this part and your valve stem will sit high enough for one nut to secure it in place. After you use the supplied adapter to inflate your tires, you are good to go. When installing these stems, we recommend applying a light film of grease during installation.
One adapter per kit, if lost, complete kit will need purchased.