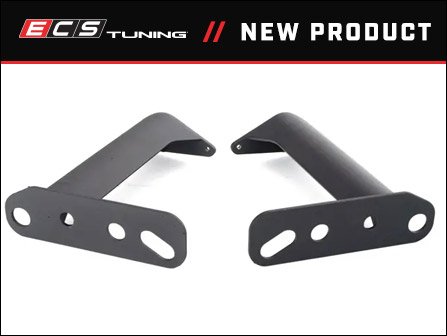 VW - New Street Shield Reinforcement Kit for MK5/MK6
Are you worried about the plastic fender liners taking the brunt of extreme impacts with your ECS Street Shield? Want extra protection for rugged terrain? Look no further! The Engineering Team at ECS Tuning have developed sturdy impact-resistant braces that carry added impact capacity over the plastic fender liners for those in need of serious protection. The ECS Street Shield Reinforcement Kit bolts directly to the vehicle's frame and then directly to the ECS Street Shield Skid Plate for all metal mounting points.
No drilling, no cutting. Just simple direct-fit!
Fits:
Volkswagen
Golf R, Golf V, Golf VI, Jetta V (All 2.0T)
Choose how many gift cards you would like below. You can set the denomination in your cart during checkout.
Availability:
Inventory On Order, ETA Jan 19, 2022
Auto Notify