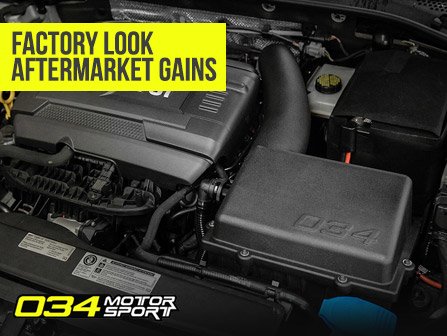 034Motorsport P34 Cold Air Intake System
034Motorsport is pleased to introduce the P34 Performance Air Intake System for Audi/VW EA888 1.8T/2.0T Gen3 engines! Through many hours of R&D, 034Motorsport developed an intake system that drastically reduces turbulence and pressure drop before the turbo inlet resulting in substantial, repeatable increases in horsepower and torque. This was accomplished by opting for a smooth flowing enclosed design, which reuses the factory lower air box and inlet ducting. The reuse of these factory pieces allow the engine to consume cool fresh air from the front of the vehicle for maximum power.
Factory Look - Aftermarket Gains
Fits:
Audi 8V A3 1.8T 2015+
Audi 8V A3 2.0T 2015+
Audi 8V S3 2015+
Audi MK3 TT 2014+
Audi MK3 TTS 2014+
VW MK7 GTI 2015+
VW MK7 Golf R 2015+
VW MK7 Golf/Alltrack 1.8T Gen3 2015+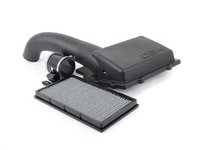 Choose how many gift cards you would like below. You can set the denomination in your cart during checkout.
$345.00

Free Shipping