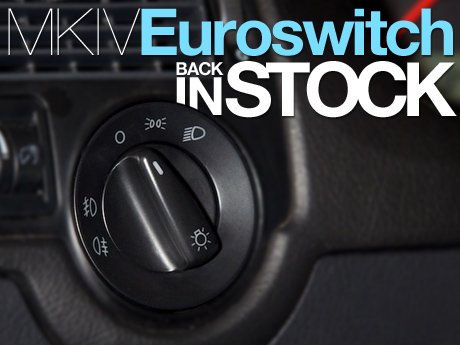 VW MKIV European Headlight Switch
Modifying the interior of your vehicle can be an interesting venture. Let's face it, there aren't many modifications one can make for a low price. Seats, radios and LED lights can be costly, so if your on a budget but you want some added style in your interior, pick up this European Headlight Switch from ECS Tuning. Most European products consist of complicated modification processes, but not this one. There are no modifications needed in order to get this part in your vehicle, making it one smart purchase. On top of that, you get a lifetime warranty when you purchase this product.
Note: Vehicles that are not equipped with fog lights might want to check out our ECS Fog Light Wiring Harness to complete the installation.
Choose how many gift cards you would like below. You can set the denomination in your cart during checkout.
$36.74

Free Shipping
on orders $49 and up