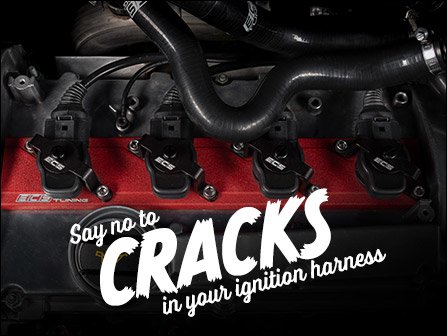 New MK4 1.8T Ignition Coil Wiring Harness Replacement
The unfortunate reality for MK4 1.8T owners is that they are now facing the effects of aging. The OEM ignition wiring harness becomes brittle and a source for potential shorts and misfires that rob performance from your Volkswagen. Our new 1.8T Ignition Coil Wiring Harness offers an OEM-like replacement for the no longer available factory harness. The new ECS harness does not require removal of the entire section like other aftermarket replacements and is the perfect preventative maintenance to keep your 1.8T healthy and happy.
NEW from ECS!
Fits:
For your VW MK4 1.8T/Audi TT 180HP
Choose how many gift cards you would like below. You can set the denomination in your cart during checkout.
$79.95
$63.96

Free Shipping