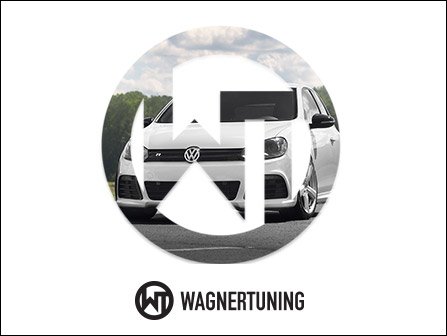 Wagner Tuning Front Mount Intercooler Kit - VW 2.0T
Wagner Tuning has been developing and producing high quality engine parts, such as intake manifolds, exhaust manifolds, downpipes, and intercooler kits in Germany since 2002.

Recent technology advancements along with years of experience ensure optimum performance and highest manufacturing precision.
Want Cooler Intake Temps?
Fits
CC FWD2.0T
EOS 2.0T
MK6 Golf R 2.0T
MK5 GTI 2.0T
MK6 GTI 2.0T
MK5 Jetta 2.0T
B6 Passat FWD 2.0T
Tiguan 1 4 Motion 2.0T
Tiguan 1 FWD 2.0T
Tiguan 2 4Motion 2.0T
Tiguan 2 FWD 2.0T
Choose how many gift cards you would like below. You can set the denomination in your cart during checkout.