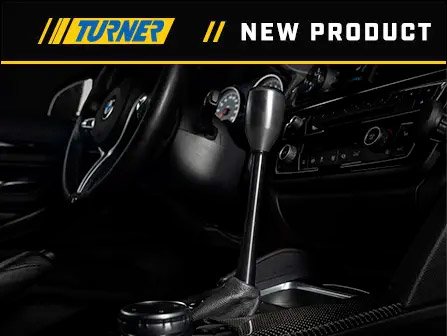 NEW Shifter Rebuild & Upgrade Kit | BMW F2X & F3X
BMWs have historically been plagued by very long throw shifters from the factory - even the new(er) 2, 3, and 4 series come equipped with sub-optimal throws. Turner Motorsport has the solution to this. Turner's short shifter is height adjustable - this differs from the norm for their short shifter lineup in that it is not throw adjustable, but it does offer 32 to 40% reduction in throw over stock.
Transform your vehicle's performance & appearance today
For your BMW F2X and F3X
Shifter Rebuild & Upgrade Kit
Overhaul your shifter: featuring ECS Tuning teflon shifter bushings and Turner Shifter Bushing Assembly for a feeling better than new!
Choose how many gift cards you would like below. You can set the denomination in your cart during checkout.
Starting at$384.01

Free Shipping
on orders $49 and up