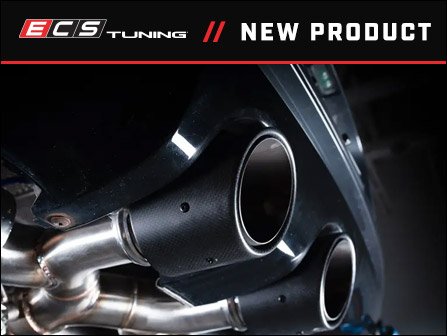 NEW Carbon Fiber ECS Swivel Exhaust Tip
Looking for the most attractive and adjustable tip on the market? Look no further than our ECS Swivel Exhaust Tips!

Featuring a unique swivel collar design that allows the tip to be adjusted in any direction to achieve that perfect fitment. Simply adjust the tip to your desired position and tighten the hex bolt to 14 ft-lbs (19 Nm) and the tip will stay where positioned.
ECS Swivel Exhaust Tip - 4.0" Carbon Fiber
For your vehicle