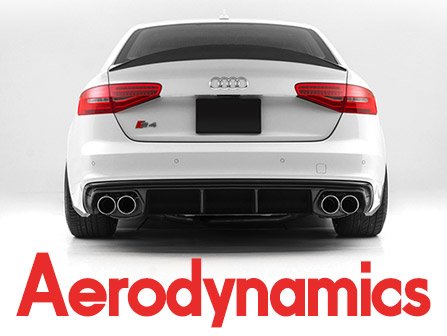 Audi B8 S4 ECS Carbon Fiber Rear Diffuser
Audi designed a beautiful car in the B8 S4, which sets itself apart from everyday sedans with an attitude of subtle dominance from a reserved yet capable package. While it is a stunning example of a luxury sports sedan, we know small touches can change the total appearance. Matching the exceptional quality of your Audi B8 S4, our new Carbon Fiber Rear Diffuser gives you a noticeable change of tone.

Upgrade the visual theme on your B8 S4 with a stylish and aggressive hand-laid carbon fiber accent seamlessly fitted to your rear bumper with OEM fitment.
Track inspired aerodynamics
Fits:
Audi B8 S4 3.0T 2013-2016