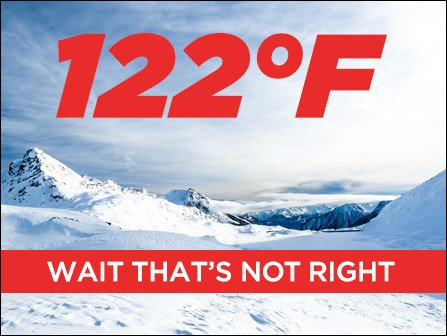 BMW Exterior Temperature Sensor Repair Kit
If your exterior air temperature sensor is lying all the time, odds are it took a direct hit from a flying object, or rammed its head against a concrete curb. If you're lucky, plugging in a new sensor will set things straight.

Problem is, in many cases the sensor, its electrical connector, and a good chunk of wiring are laying out on the highway.

That's why we put together a kit that lets you repair the sensor and its circuit with a factory connector, plus extra wire so you can move it to a safer location, out of harm's way.
Monitor the true Temperature
Fits:

BMW
E38 7 Series (1995-2001)
E39 5 Series (1996-2003)
E46 3 Series (1999-2006)
E53 X5 (2000-2006)
E52 Z8 (2000-2003)
E60/E61 5 Series (2004-2010)
E63/E64 6 Series (2004-2010)
E65/E66 7 Series (2002-2008)
E70 X5 (2007-2013)
E71 X6 (2008-2014)
E82/E88 1 Series (2008+)
E90/E91/E92/E93 3 Series (2007-2013)
F01/F02 7 Series (2009-2015)
F07/F10 5 Series (2010+)
F06/F12/F13 6 Series (2012+)
F25 X3 (2011+)
F30 3 Series (2013+)
Z4 (2003+)
Choose how many gift cards you would like below. You can set the denomination in your cart during checkout.
$45.95

Free Shipping
on orders $49 and up