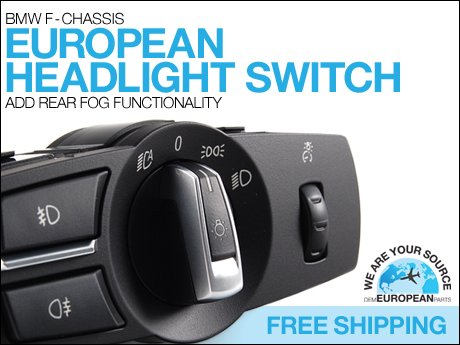 BMW F-Chassis European Headlight Switch
Your F-chassis BMW may have rear fog lights already installed, but you may not know it because they won't work with your US-spec headlight switch.

Now you can enable the rear fog light function in F-chassis cars that have them, and light 'em up for added safety in inclement weather.

It's crazy simple to do. All you need is our Euro-spec headlight switch with rear fog control circuit that wakes your sleeping beauties.

Swap switches; get rear fogs. No coding. No parts to add. No wiring to run.

Plug and play today; drive safer tomorrow.

It's time for a switch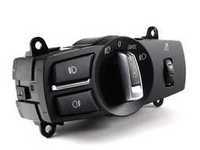 Choose how many gift cards you would like below. You can set the denomination in your cart during checkout.
$149.95

Free Shipping