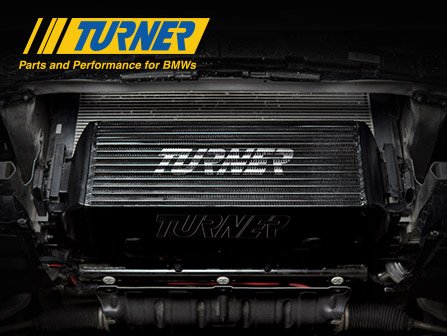 Turner Motorsport N55/N20 Stepped Intercooler
It's a basic principle of high performance: "A cool engine is a happy engine." In addition to reducing engine temperatures, cooler air is denser. An engine works as a glorified air compressor. Denser air means a larger mass of air and fuel in the same intake volume, resulting in more power. Turner Motorsport has developed an intercooler upgrade that is far superior to the stock unit. Constructed from cast aluminum with a bar and plate design, this intercooler increases both cross sectional area and frontal surface area by 56%.
Keep Your Cool
Fits:
Your N20/N55 Powered BMW
Choose how many gift cards you would like below. You can set the denomination in your cart during checkout.
$538.95

Free Shipping